We are now introducing a new product as below.
EZ Oil Drain Valve
By innovation, this product will enable you to change oil without pain!
 Just by installing it to your cars, trucks, motorcycles, forklifts, generators, heavy equipments etc that require certain maintenance including oil change, the time and cost will be greatly cut down by this product.
Simply screw this product to oil pan, then it is ready for use. You just turn the lever, then it lets the oil out!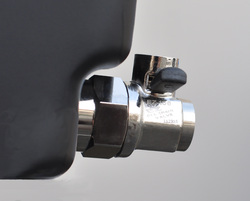 Japanese HP
English HP
http://www.ezoildrainvalve.com/
We are now looking for distributors in the countries except below.
Australia
Canada
EU
India
Istael
Japan 
Kenya
Lebanon
Pakistan
Taiwan
USA
If you are from none of above countries and interested in becoming a sole distributor in your country, please do not hesitate inquire with us.
Export Director 
Daika Tsuda
Skype : kadai1970